Debunking the myths of bedding hygiene
Let's be honest. When was the last time you washed your pillow or duvet?
We are constantly reminded to wash our hands and to use hand sanitizers, but we are seldom reminded about the importance of bedding hygiene.
It is still unclear how long the Coronavirus can survive on fabric according to a study just published on the similar SARS-CoV-2 virus from the National Institutes of Health, in the New England Journal of Medicine. It's thought that it's less than on hard surfaces which is 2- 3 days. However, not all fabrics are the same. Corona viruses can live on coated medical fabrics as much as 5 days. Regardless, there is no doubt that bedding accessories like a pillow or duvet could be the ideal breeding ground for any virus.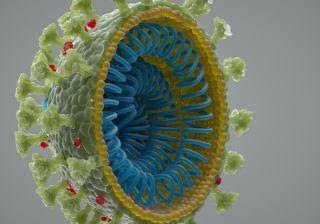 For the time being, let's pretend there is no coronavirus and that we are just trying to create a clean environment for our family.
The average person will lose 500 ml of sweat per night. Sweating is how the human body releases toxins. That sweat, as well as bodily fluids such as mucus and saliva, inevitably seeps into your pillow. A discoloured pillow indicates that it's probably harboring unhealthy bacteria and mould.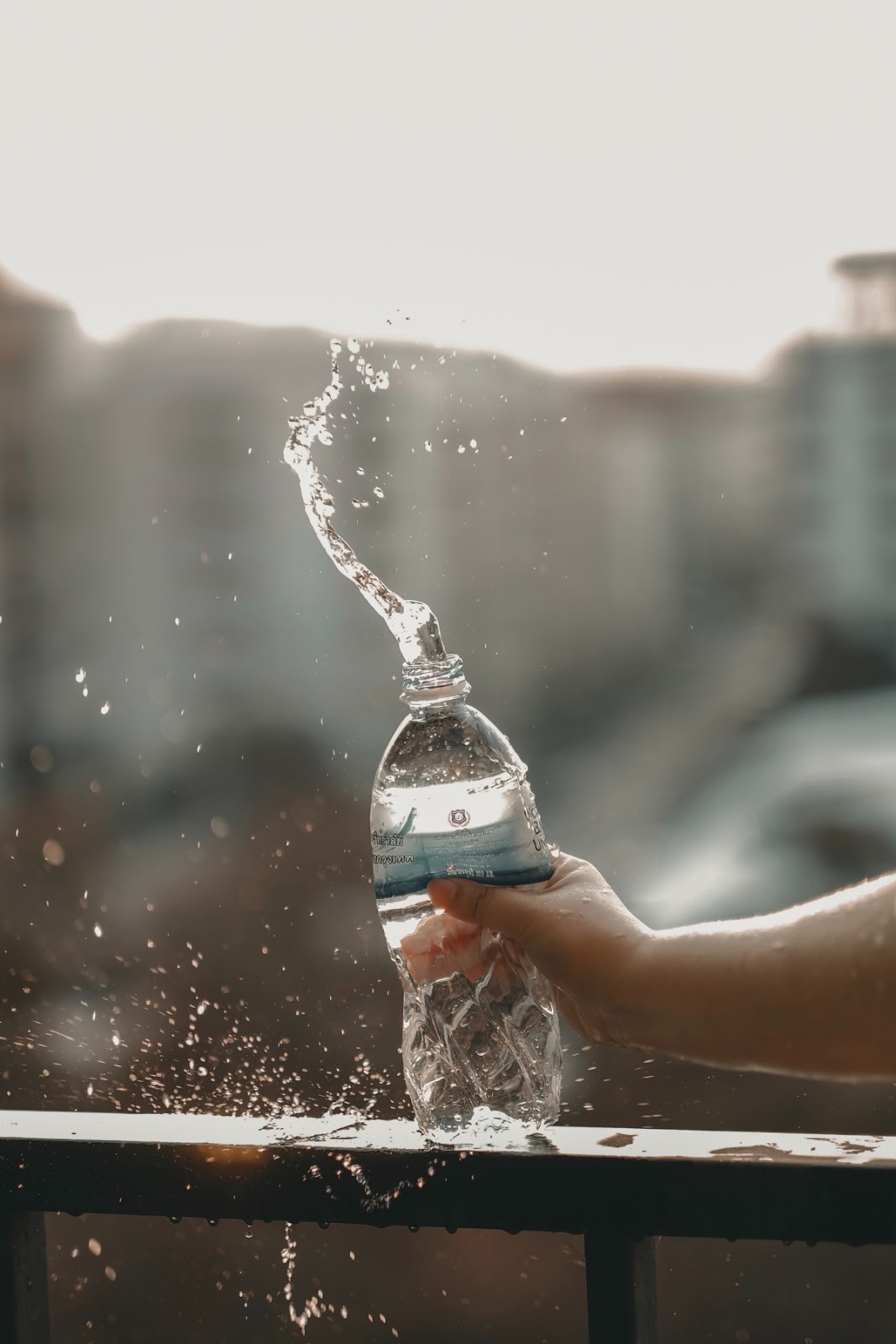 "Open up an older pillow, and it's a cesspool of mold, mildew, fungus, dust mites and mite feces," said bedding expert Dan Schecter. That's a problem for people with allergies. The American College of Allergy, Asthma and Immunology estimates that some 10 percent of Americans have fungal sensitivity.
Did you know that ten percent of the weight of an old pillow can be composed of dead dust mites and their feces?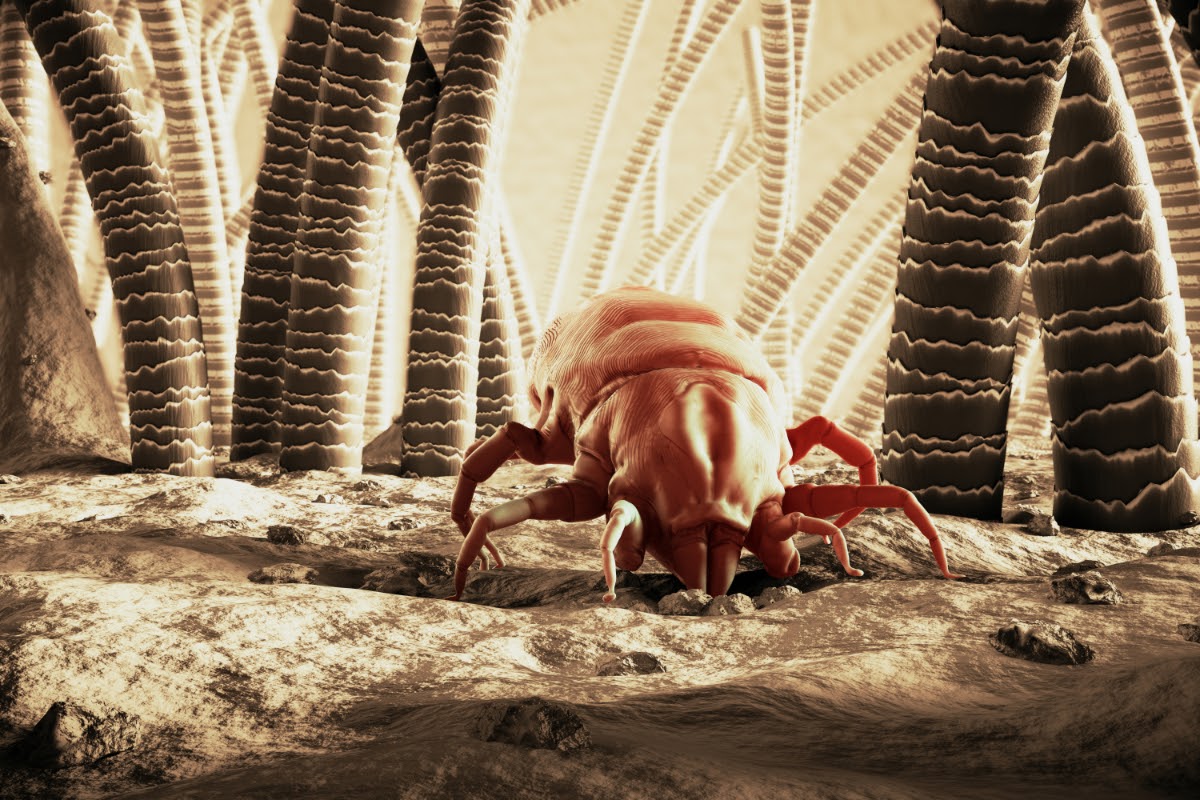 Things to consider if you think your pillow is hurting you.
Do you have sleep apnea ?

If

you're prone to acne

, you should

wash

your pillows as often as possible. Your face is in direct contact with the pillow 1/3 of your life, that

'

s 2500 hours per year – Over 20 billion dollars is spent on anti-aging products in the USA.

Are you menopausal or do you take antidepressants

?

I

f so, you may be sweating more than a small water bottle

.

If you wake up with a wheeze or nasal congestion, it's a good sign that something in that pillow is making you sick

Do You have Nightmares?

Do you have COPD

?
It's all about the filler?
To no surprise, your pillow and duvet is really about what is inside of it. While there are many filling materials, there are just 6 mainstream readily available filling materials.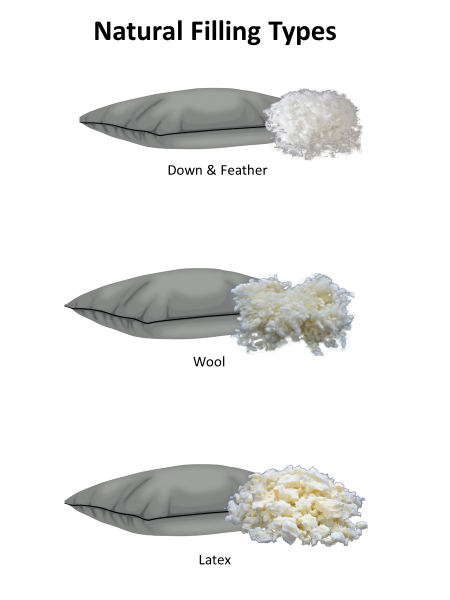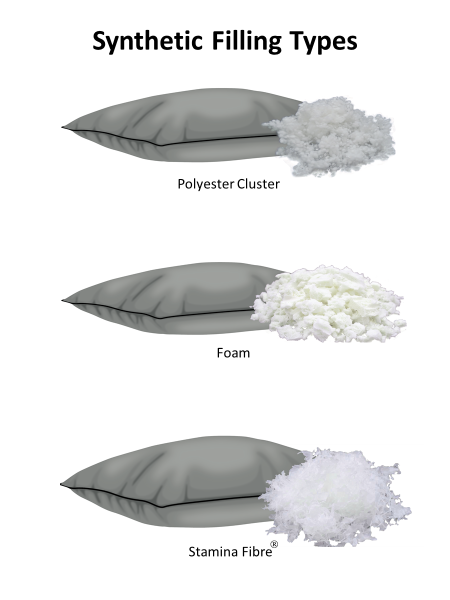 Down and Feather Fill Types
The history of feather and down pillows dates back to Ancient Greek and Roman civilizations. It is hard to imagine that given all of the wonderful technological breakthroughs that feather and down is still considered the international standard for comfort.
Here's the dilemma: The oil on the filaments of feather and down is responsible for it's fill power. Fill power is the ability of a filling material to loft after it's been compressed. Most laundry or detergents contain surfactants. The primary objective of a surfactant is to remove oils. For the sake of brevity, washing a down and feather pillow will likely compromise its usefulness. Now, there'll always be those who say that they followed Martha Stewart's advice and washed their down and down/feather bed pillows and "they came out fine". What is the definition of fine?
Ideally, you will want to dry clean your down and feather pillow. It's approximately $50 to dry clean a Queen duvet ($10/Pillow) so you will not likely want to do it too often. Unfortunately, not everyone wants to put their head next to all of those dry-cleaning chemicals every night. So, how do you properly wash a down and feather pillow?
Natural Latex
Made from the sap of the rubber tree, Latex pillows are comfortable and will retain their shape for several years. They also have good anti-microbial properties and are resistant to dust mites. Unfortunately, a foam/rubber material latex is a difficult material to care for. The best way to clean latex pillows is to spot clean which does not adequately clean the pillow's interior core. Latex pillows are also expensive, in most cases more than $100. They are, however, very comfortable.
Wool
Wool is a premium filling material because of its thermal-regulation and natural resistance to dust mites. Wool fibre helps keep you at the perfect temperature, so you sleep warm in the winter and cool in the summer. Wool fibre is offered in 2 formats; carded wool fill and wool clusters often referred to as Wool Knops.
Carded wool is produced in a high lofted roll format. Among the most popular types of Carded wool is FR Systems's Joma Wool. Joma Wool® originates from New Zealand where it undergoes a unique crimping process that gives it incredible volume, resilience, and durability. Its' amazing to watch a bag of tightly packaged Joma Wool opened. It literally bursts out to resume its original volume. It's this springiness and loft that makes Joma Wool so ideal for mattresses and other bedding products.
FR Systems' WoolBliss™ is a premium loose wool cluster fill that provides the ultimate support, comfort and resilience. The wool in WoolBliss is carefully shorn from crossbred sheep, which freely roam amongst New Zealand expansive farmlands. New Zealand sheep are renowned for having the whitest, strongest, and cleanest wool due to a combination of climate, care and expert farming practices.
While wool is sustainable, ecologically friendly, naturally temperature regulating and dust mite resistant it can be tricky to clean. With the exception of Joma Wool most wool products cannot be laundered. Joma wool because of its prewash and crimp can be laundered in cold water and air dried. Wool clusters can be "freshened" by exposure to natural sunlight.
Foam Types
There are several types of foam pillows, but the most common is memory foam. Memory foam retains its shape and has a unique ability to uniformly distribute weight making it extremely comfortable. Some memory foam pillows, because of their density, are warm so temperature sensitive individuals should avoid them. It has also been reported that some types of memory foam may off gas toxic VOC's.
Similar in structure to Latex, it is difficult to clean memory foam. Spot cleaning is the recommendation and that does not adequately disinfect the pillow.
Polyester
There are several types of Polyester. Conjugated siliconized is the most popular because it's inexpensive to produce and it is reasonably resilient and supportive. Microfibre polyester, often referred to as gel fibre, is more expensive because it requires more fill to fill a pillow's shell. It does however produce a nice down alternative feel. While conjugated and Microfibre polyester will produce a good quality pillows their life cycle is not great, and they will flatten and develop clumps over time. While they can be laundered their properties will quickly deteriorate. Instead of washing them, a better strategy may be to just buy new ones.
Do not believe the claims that are made by the internet. Remember that hotel you stayed at that had awful pillows?
Possibly the best type of polyester is cluster fibre, also referred to as ball fibre or Dacron Comforell®. Cluster fibre is a more expensive option because it undergoes a secondary "balling" process that produces individual cluster balls. These durable polyester balls function freely to move around and rearrange itself inside the pillow. FR Systems proprietary Fusion Cluster Fibre is a state-of-the-art fibrefill product that retains its shape longer than conventional polyester fills. Fusion Fibres tiny pearl shaped polyester clustres have a hollow cross section that permits the fiber to deliver superior fill power, high loft, and bounce.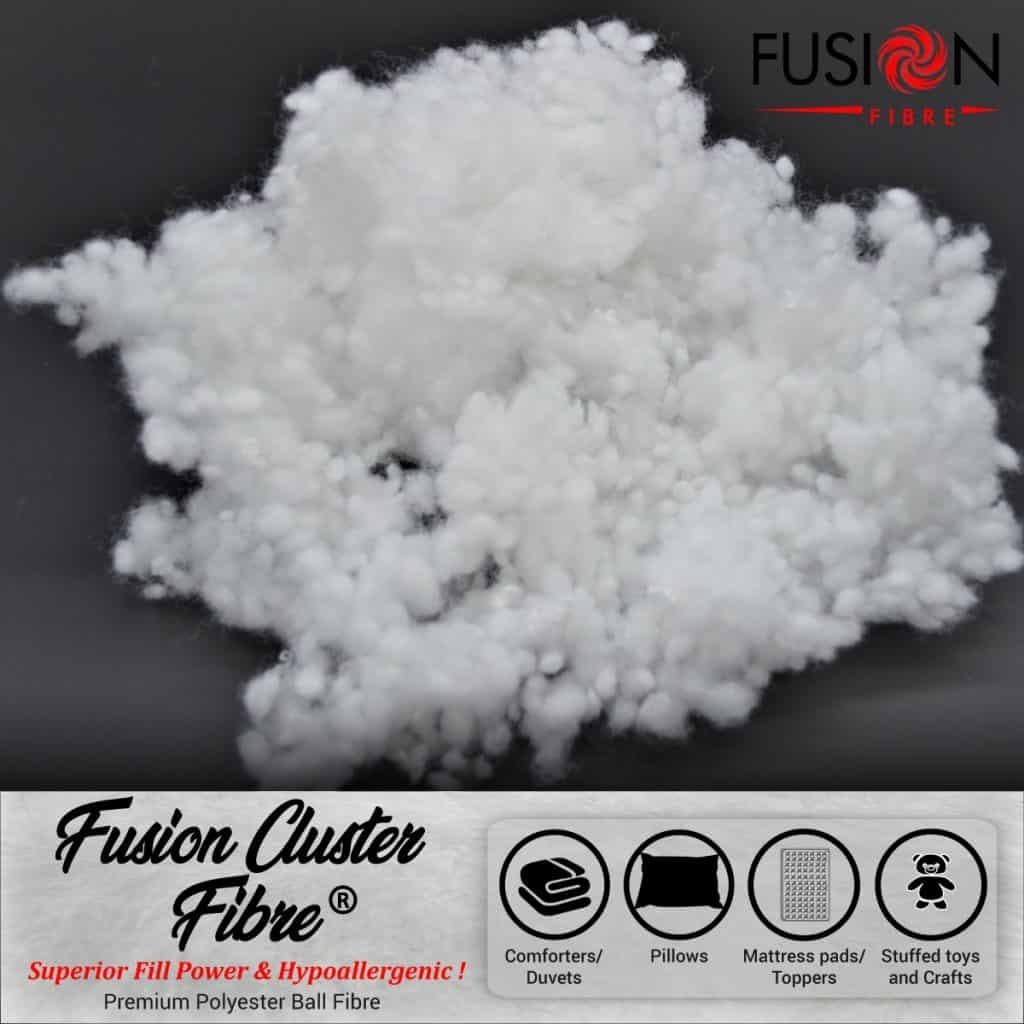 Polyester filling is inexpensive, breathable, very supportive and in general capable of making a good quality pillow. From a hygiene perspective Cluster fibre polyester is the best option as it can be repeatedly laundered. To prevent clumping and flattening, warm water wash cycles and low temperature drying is recommended.
StaminaFibre
Among the most exciting fiber developments in recent years is the creation of Staminafibre. StaminaFibre® is a hybrid blend of extended polyethylene and polyester cluster fibre that work in concert with one another to maximize fill power and loft. This revolutionary new filling material is often referred to as synthetic down. StaminaFibre® is comfortable (like down), yet hypo-allergenic and completely washable. Unlike feather, foam and polyester, bedding products like pillows and duvets remain fluffy and resilient even after repeated wash cycles. According to FR Systems principal John Lungul, StaminaFibre® was developed in response to the needs of Hotel Housekeepers. The ability to launder pillows in Hospitality environments is critical and prior to Staminafibre traditional hotel pillows had poor life cycles.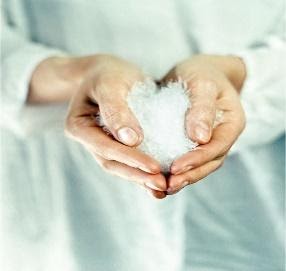 Best of all, because StaminaFibre® products last longer, they represent value. Amortize the cost of a StaminaFibre® pillow over its useful life, and you have the most economical pillow in the market.
Conclusion
There are many types of pillows. The mainstream most readily available pillows are all reasonably comfortable. Put differently, every filling material will make good quality, pillows, and duvets. Down and feather fill may offer the best comfort and support, but they are not easy to care for and there are animal cruelty issues with the conditions in which the birds are raised. Is comfort the most important factor in choosing a pillow?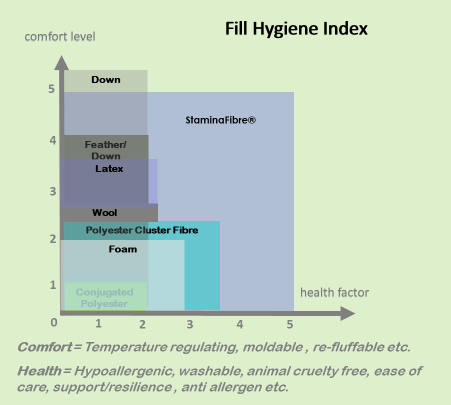 Pillow hygiene is as important as comfort because your head rests on a pillow for 1/3 of your life, it is that simple.
---
FR Systems International is your place for professional fabric that can serve your every need. With over 30 years of experience in providing fire retardant, technical and industrial textiles to several fields (including medical textiles, school housing, and furniture), FR Systems will provide durable, reliable textiles for your needs. Please visit frsystems.ca for further inquiries.