Joma Wool® is a high quality natural fiber, grown in New Zealand and used worldwide by some of the most esteemed mattress and bedding manufacturers.
Sold as a raw ingredient, Joma Wool undergoes a unique crimping process that gives it incredible volume and resilience
As well as its incredible comfort, Joma Wool is a naturally grown product that offers a range of sleep and health benefits. Manufacturers choose Joma Wool for its customer appeal, brand reputation, product performance and economic return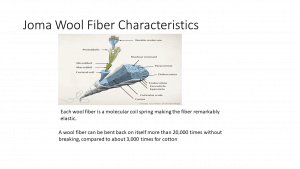 need details? contact us today.